Classes for foreigners in Medellín
If you came to Medellín to develop cultural and professional activities in which you need to communicate in Spanish, get to know our agile and flexible teaching program, and start your Spanish classes with no stops. 
THE MOST EFFECTIVE METHOD ON THE MARKET
300% Accelerated Learning
Exclusive method in Colombia
Permanent
Leveling
ALL 4
Skills
UNLIMITED tools
FLIPPED LEARNING concept
Effective and Agile Methodology
In order to master Spanish quickly, our FLIPPED LEARNING CONCEPT allows you to advance by 300%. In our Academy, you will first experience real situations that lead you to explore the culture and then you will understand the structures of the language.Therefore, you will have sessions of 45 minutes each, where you will first apply oral skills and then written skills.
YOU EXPERIENCE REAL SITUATIONS
YOU UNDERSTAND THE STRUCTURE
We bring the REAL WORLD to the classroom
Why is this method

MORE EFFECTIVE?
The key of our methodology is the natural development of the language, in which we initially focus on the use of the language without pressure and through real communicative situations. This way, in theoretical and practical sessions of 45 minutes each, you will acquire knowledge in a second language by practicing in a VERY comfortable learning setting
One-click Class Reservation
In short the best place to learn Spanish in Medellin. Excellent teachers, super friendly staff, several convenient locations and a great ambiance. Very recommended!!!!
The key aspect to a great learning experience are the teachers. At LCN the teachers were truly amazing and really invested in helping me improve and feel more confident when speaking. 100% recomended !!!
Milkias Tesfaye
United States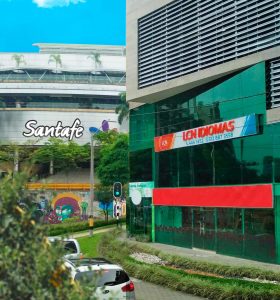 Sede
Santafé
Sede C.C Unicentro
Sede C.C Aventura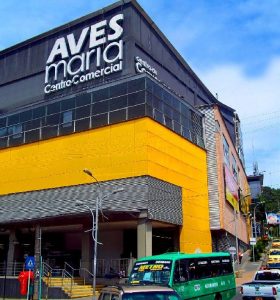 Sede C.C. Aves María
Sede C.C. Plaza Fabricato